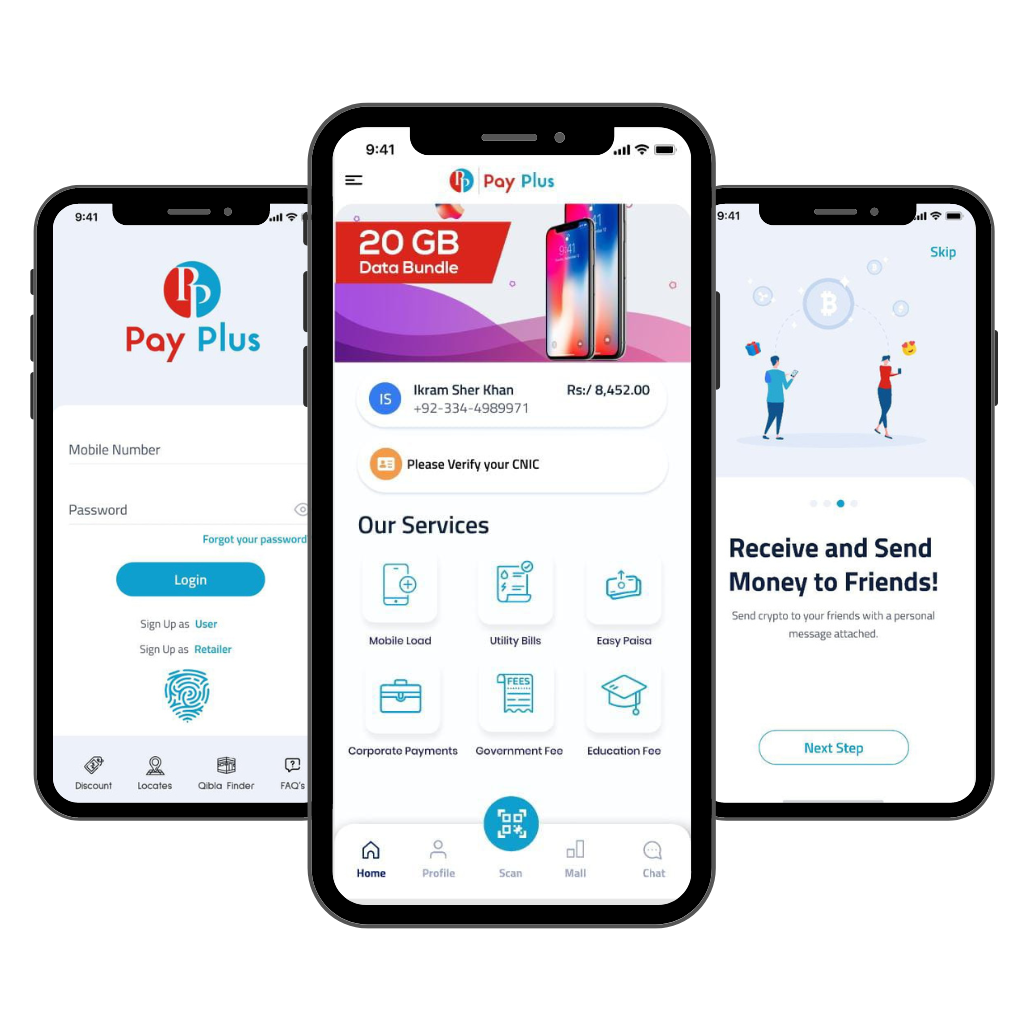 Pay plus is a Mobile App that enables users to create accounts and send and receive money. You can create your profile or edit it. Moreover, you can also recharge your mobile balance via this app.
Project Duration:  6 months
Project Status:  Live & Support
Let's work together
We are offering state of the art Business-to-Business & Business-to-Consumer business services.
Technologies

we love to work with
Raheem Solution is a technology consulting firm that believes in driving business growth through tech and digital innovation. Our clients are our partners. We believe in creating an environment of growth where we provide an eco-system for our advisors, consultants, technology specialists and systems integrators, to serve your business and technology needs.